VAXNEUVANCE  Safety Information
VAXNEUVANCE®▼

(pneumococcal

polysaccharide conjugate (15-valent, adsorbed)) safety profile in adult patients (≥18 years)1
Prescribing Information (Great Britain) & Prescribing Information (Northern Ireland) [External links]
VAXNEUVANCE®▼ (pneumococcal polysaccharide conjugate vaccine (15-valent, adsorbed)) is indicated for active immunisation for the prevention of invasive disease, pneumonia and acute otitis media caused by Streptococcus pneumoniae in infants, children and adolescents from 6 weeks to less than 18 years of age.1
VAXNEUVANCE®▼ (pneumococcal polysaccharide conjugate vaccine (15-valent, adsorbed)) is indicated for active immunisation for the prevention of invasive disease and pneumonia caused by Streptococcus pneumoniae in individuals 18 years of age and older.1
Please refer to the VAXNEUVANCE SmPC for complete safety information before prescribing.
The safety profile of VAXNEUVANCE has been assessed in 5,630 adults across 7 clinical studies1
Healthy adults
Immunocompetent adults with certain underlying medical conditions and/or behavioural risk factors for pneumococcal disease (PD)
Immunocompromised adults living with human immunodeficiency virus (HIV)
Adults aged ≥65 years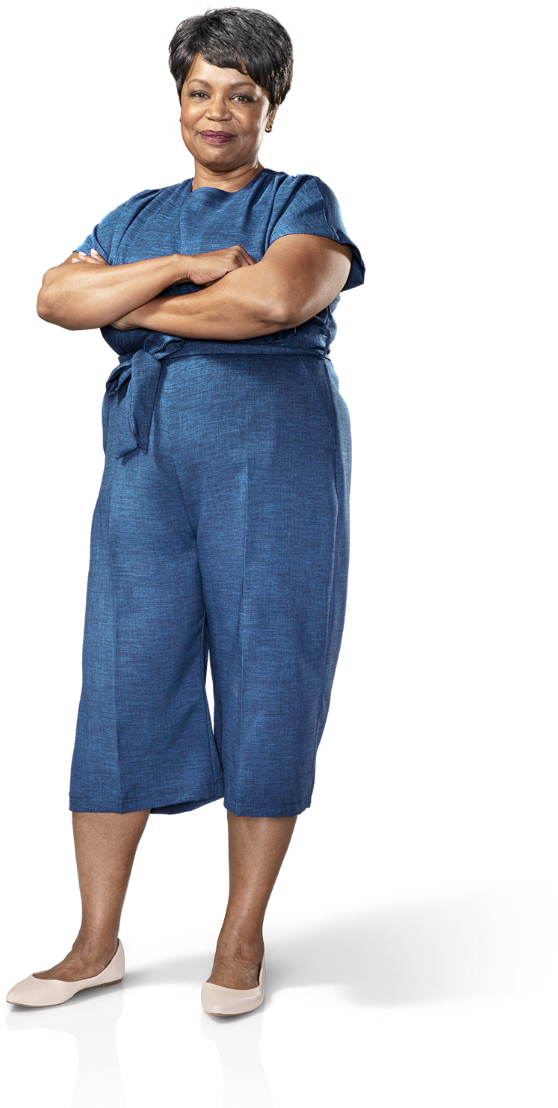 1,134 immunocompetent adults aged 18 to 49 years1

152 adults living with HIV1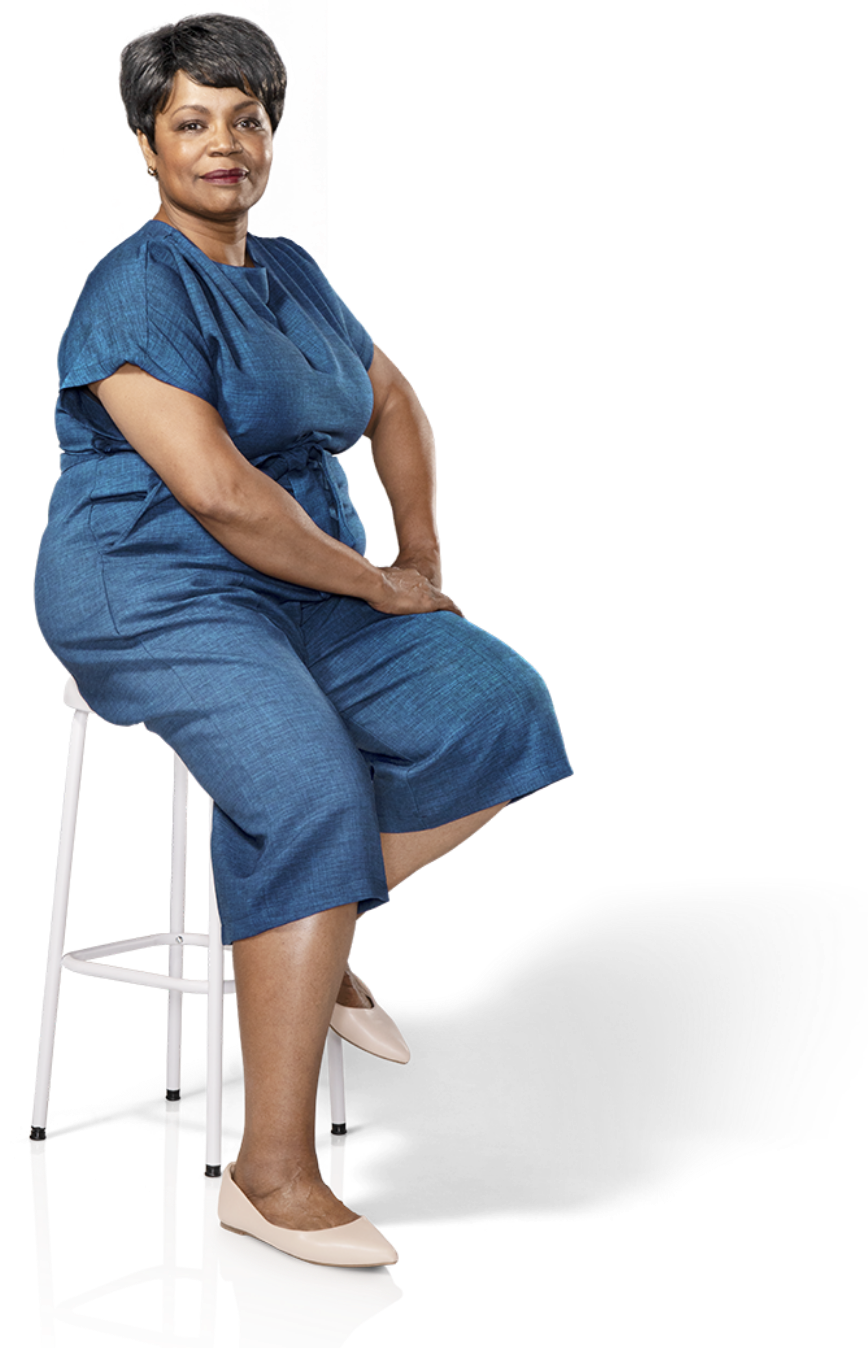 285/1134 had no PD risk factors1

620/1134 had 1 PD risk factor1

229/1134 had ≥2 PD risk factors1
Most frequent adverse events with VAXNEUVANCE1
The most frequently reported adverse reactions following vaccination with VAXNEUVANCE were solicited. In the pooled analysis of the 7 studies, the most frequent adverse reactions were:1
Injection-site pain (64.6%)
Fatigue (23.4%)
Myalgia (20.7%)
Headache (17.3%)
Injection-site swelling (16.1%)
Injection-site erythema (11.3%)
Arthralgia (7.9%)
The majority of solicited adverse reactions were mild (based on intensity or size) and of short duration (≤3 days).
Severe reactions (defined as an event that prevents normal daily activity or size >10 cm) occurred in ≤1.5% of adults across the clinical programme.
Older adults reported fewer adverse reactions than younger adults.
VAXNEUVANCE reported adverse events across 7 clinical studies1
Frequencies are defined as:
Very common (≥1/10); Common (≥1/100 to <1/10); Uncommon (≥1/1,000 to <1/100); Rare (≥1/10,000 to <1/1,000).
System Organ Class
Frequency
Adverse reactions
Immune system disorders
Rare
Hypersensitivity reaction including urticaria, tongue oedema, flushing, and throat tightness
Nervous system disorders
Very common

Uncommon
Headache

Dizziness†
Skin and subcutaneous tissue disorders
Uncommon

Rare
Rash

Urticaria
Gastrointestinal disorders
Uncommon
Nausea†
Vomiting
Musculoskeletal and connective tissue disorders
Very common

Common
Myalgia

Arthralgia*
General disorders and administration site conditions
Very common

Common

Uncommon
Injection-site pain
Fatigue
Injection-site swelling
Injection-site erythema

Injection-site pruritus

Pyrexia†
Injection-site warmth
Injection-site bruising/haematoma
Chills†
Table adapted from VAXNEUVANCE SmPC.
*Very common in adults 18 to 49 years of age
†Common in adults 18 to 49 years of age
Contraindications1
Hypersensitivity to the active substances, to any of the excipients listed in section 6.1 of the VAXNEUVANCE SmPC, or to any diphtheria toxoid containing vaccine.
Special warnings and precautions for use1
Traceability
In order to improve the traceability of biological medicinal products, the name and the batch number of the administered product should be clearly recorded.
Precaution related to route of administration
VAXNEUVANCE must not be administered intravascularly.
Anaphylaxis
As with all injectable vaccines, appropriate medical treatment and supervision should always be readily available in case of a rare anaphylactic event following the administration of the vaccine.
Concurrent illness
Vaccination should be postponed in individuals suffering from acute severe febrile illness or acute infection. The presence of a minor infection and/or low-grade fever should not delay vaccination.
Thrombocytopenia and coagulation disorders
As with other intramuscular injections, the vaccine should be given with caution to individuals receiving anticoagulant therapy, or to those with thrombocytopenia or any coagulation disorder such as haemophilia. Bleeding or bruising may occur following an intramuscular administration in these individuals.
Immunocompromised individuals
Immunocompromised individuals, whether due to the use of immunosuppressive therapy, a genetic defect, HIV infection, or other causes, may have reduced antibody response to active immunisation. Safety and immunogenicity data for VAXNEUVANCE are available for individuals living with HIV infection (see section 5.1 of the VAXNEUVANCE SmPC. Safety and immunogenicity data for VAXNEUVANCE are not available for individuals in other specific immunocompromised groups (e.g., haematopoietic stem cell transplant) and vaccination should be considered on an individual basis.
Protection
As with any vaccine, vaccination with VAXNEUVANCE may not protect all vaccine recipients. VAXNEUVANCE will only protect against Streptococcus pneumoniae serotypes included in the vaccine (see sections 2 and 5.1 of the VAXNEUVANCE SmPC).
Sodium
This medicinal product contains less than 1 mmol sodium (23 milligrams) per dose, i.e., essentially 'sodium-free'.
Special warnings and precautions for use1
VAXNEUVANCE can be administered concomitantly with seasonal quadrivalent influenza vaccine (split virion, inactivated). There are no data on the concomitant administration of VAXNEUVANCE with other vaccines. Different injectable vaccines should always be administered at different injection sites. Immunosuppressive therapies may reduce the immune responses to vaccines.

Want to know more about how you can help protect your high-risk patients against pneumococcal disease?
Sign up for MSD email consent to receive the latest promotional information about VAXNEUVANCE.
Reference
VAXNEUVANCE Summary of Product Characteristics.
Supporting documentation
Prescribing Information (Great Britain) & Prescribing Information (Northern Ireland)
By clicking the links above you will leave the MSD Connect website and be taken to the emc PI portal website.