KEYLearning Hub: Optimising the care of your eligible RCC patients at increased risk of recurrence post-nephrectomy
KEYLearning Hub: Optimising the care of your eligible RCC patients at increased risk of recurrence post-nephrectomy
Prescribing Information (Great Britain) & Prescribing Information (Northern Ireland) [External links]
Welcome to the MSD KEYLearning Hub in adjuvant RCC, a series of on demand, bite-sized videos recorded from MSD educational events and designed with HCPs to support you. Listen to experienced Oncologists and Urologists share knowledge of the KEYNOTE-564 clinical data, real-world experience of adjuvant RCC patient management and practical steps in how Urologists, Oncologists and MDTs can work together to develop optimal management plans for patients.
Please refer to the KEYTRUDA SmPC before making any prescribing decisions.
KEYTRUDA® (pembrolizumab) as monotherapy is indicated for the adjuvant treatment of adults with renal cell carcinoma (RCC) at increased risk of recurrence following nephrectomy, or following nephrectomy and resection of metastatic lesion
KEYTRUDA, in combination with lenvatinib, is indicated for the first-line treatment of advanced renal cell carcinoma in adults
KEYTRUDA, in combination with axitinib, is indicated for the first-line treatment of advanced renal cell carcinoma in adults
This module is offering a certificate upon completion.
You will need to be signed in to MSD Connect to download the certificate.
This link will open in a new tab, once you have registered or logged in close that tab to return to the module
Please use the tabs below to navigate through the videos. Please note you must complete the first 3 videos to receive the CPD certificate. Upon watching all videos there are some questions for you to reflect on, which should take around 20 minutes.
We estimate the module will take roughly an hour to complete, and upon completion (if logged in) a CPD certificate will become available and can be downloaded by clicking the final navigation tab on the last video.
MSD is committed to develop CPD-accredited learning to support the professional development and education of Uro-Oncology healthcare professionals.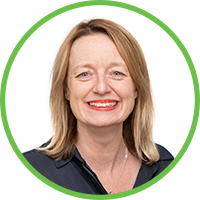 Dr Lisa Pickering
Consultant Medical Oncologist in Renal and Skin Cancers Royal Marsden, London, UK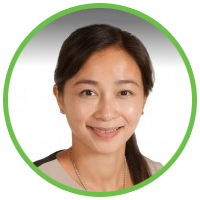 Miss. Maxine Tran
Honorary Consultant Urological Surgeon at Royal Free Hospital London and Professor of Urology at University College London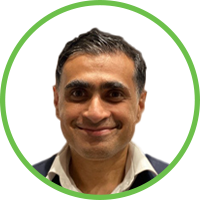 Dr Naveed Sarwar BSc MRCP PhD
Consultant Medical Oncologist and Honorary Senior Clinical Lecturer Imperial College Healthcare NHS Trust
This content will assist you in optimising the care and treatment outcomes of eligible RCC patients at increased risk of recurrence treated with KEYTRUDA® (pembrolizumab) in the adjuvant RCC setting.
Reference
KEYTRUDA Summary of Product Characteristics.
Supporting documentation
Prescribing Information (Great Britain) & Prescribing Information (Northern Ireland) 
By clicking the links above you will leave the MSD Connect website and be taken to the emc PI portal website