About SIMPONI® (golimumab)
About SIMPONI® (golimumab)
SIMPONI® 50 mg Prescribing Information Great Britain / Northern Ireland [External links]
SIMPONI® 100 mg Prescribing Information Great Britain / Northern Ireland [External links]
SIMPONI is the first and only subcutaneous anti-TNF therapy with convenient once-monthly dosing from day 1 for1:

SIMPONI is also indicated for Ulcerative Colitis, in a four-weekly dosing schedule.1
Patient stories*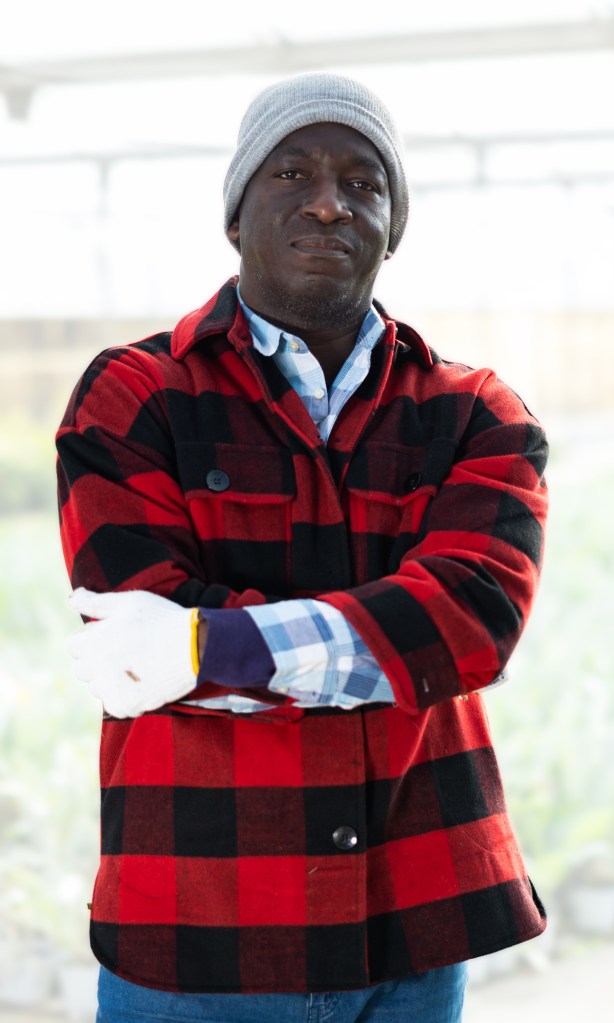 Derek
Aged 45 and diagnosed with PsA
Derek works in a plant nursery and his job requires him to be active throughout the day.
When his PsA flared up, he had to wear a hat, gloves and clothes which fully covered his arms and legs, even when it was hot. Sometimes he was so embarrassed by his appearance that he would call in sick.
Since starting treatment with SIMPONI (having previously been on another biologic), Derek is less self-conscious, feels more confident and is able to work.2
Anna
Aged 28 and diagnosed with AS
Anna is a graphic designer who enjoys spending time with her friends.
Her job requires her to sit for long periods of time, which increased pain in her sacroiliac joint. Sometimes the pain led to her taking time off work and prevented her from going for walks with her friends.
Since starting treatment with SIMPONI three years ago, Millie's physical mobility has improved, allowing her to continuously work and go walking with her friends.3,4
*Not real patients
Treatment persistence5
In 2022, Pombo-Suarez et al. performed a retrospective analysis of the BIOBADASER (Spanish registry of biological drugs) database. The analysis assessed all adults (n=885) who had ever started SIMPONI >6 months before the analysis for rheumatoid arthritis (n=267), axial spondyloarthritis (n= 370) or psoriatic arthritis (n=248). 
The real-world study found 35% of patients on SIMPONI as a 2nd line therapy were still receiving treatment after 8 years.
Optimising lifestyle and treatment

*SIMPONI should be stored in a refrigerator (2oC to 8oC)1. However, SIMPONI may also be stored at temperatures up to a maximum of 25oC for a single period of up to 30 days, but not exceeding the original expiry date printed on the carton. The new expiry date must be written on the carton (up to 30 days from the date removed from the refrigerator). Once SIMPONI has been stored at room temperature, it should not be returned to refrigerated storage. SIMPONI must be discarded if not used within the 30 days of room temperature storage.
Dosage and administration1
SIMPONI should be injected subcutaneously (SC). Treatment should be initiated under the supervision of a physician experienced in the diagnosis and treatment of RA, PsA, AS, nr-Axial SpA or UC. After training, patients may self-inject. RA: 50 mg given once a month, on the same date each month. Clinical response is usually achieved within 12-14 weeks of treatment (3 or 4 doses). Reconsider continued therapy in patients showing no evidence of therapeutic benefit within this time period. RA, PsA, AS and nr-Axial SpA: Patients weighing >100 kg who do not achieve an adequate clinical response after 3 or 4 doses, consider increasing the dose to 100 mg once a month, taking into account the increased risk of certain serious adverse reactions with the 100 mg dose compared with the 50 mg dose.1
References
SIMPONI® (golimumab) Summary of Product Characteristics.
Kavanaugh A, et el. Clinical efficacy, radiographic and safety findings through

5 years

of subcutaneous golimumab treatment in patients with active psoriatic arthritis: results from a long-term extension of a randomised, placebo-controlled trial (the

GO-REVEAL

study).
Ann Rheum Dis. 2014;73(9):1689-1694. 
Deodhar A, et al. Golimumab administered subcutaneously every

4 weeks

in ankylosing spondylitis:

5-year

results of the

GO-RAISE

study. Ann Rheum Dis. 2015;74(4):757-761.
Van der Heijde D, et al. Achieving ASDAS-CRP major improvement and inactive disease in patients with ankylosing spondylitis after treatment with golimumab is associated with normalized health related quality of life:

two-year

results from the

GO-RAISE

trial.
Abstract OP0170 presented at EULAR Congress,

6-9 June 2012

, Berlin, Germany.
Pombo-Suarez M et al. Long term retention of golimumab treatment in clinical practice in a large cohort of patients with rheumatid arthritis, axial spondylo arthritis and psoriatric arthritis.
Musculoskeletal Care. 2022:1-9.
Supporting documentation
SIMPONI® 50 mg Prescribing Information Great Britain / Northern Ireland
SIMPONI® 100 mg Prescribing Information Great Britain / Northern Ireland
By clicking the links above you will leave the MSD Connect website and be taken to the emc PI portal website